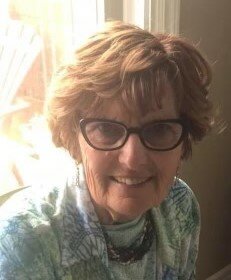 Obituary of Lyla Marilyn Lee
Lyla Marilyn (O'Malley) Lee was born on May 22, 1946 in the Cereal Hospital to Gladys Annie (Rude) Cameron and Sye O'Malley. Lyla had four sisters: Myrtle, Maureen, Kathy, Dawna; and two brothers: Danny and Terrance. She spent the first five years of her life on a farm two miles west of Chinook. After a brief stint in Hanna, the family returned to the Chinook area to take over the O'Malley farm.
Although it was a struggle for her parents to provide everyone with food, clothing, and school supplies, life was never boring. There was always an abundance of chores from keeping chickens, cows, water to pump, coal to carry and much more.
After the birth of her daughter, Marvella, in 1963, Lyla went on to complete her high school and university in September of 1966. She started her first teaching assignment in Calgary and would later move to Oyen to continue teaching there.
She married Gordon Wright in July of 1967. A second daughter, Marilyn, was born on Dec 25, 1967; followed by a son, Carmen, on November 24, 1969.
Lyla and Gordon separated with Lyla returning to Calgary with the kids in 1972 to complete her Bachelor of Education degree and continue to teaching in Calgary until retiring in 2005. Later, Lyla married Arnold Lee in 1975 and divorcing in 1997.
Lyla enjoyed travelling before and after retirement in 2005. There were trips to Italy, Slovenia, and Egypt visit Marilyn and her granddaughters. She also visited Peru to hike the Inca Trail to Machu Pichu. Her favorite trip being when she and her oldest granddaughter, Dallas, travelled around the Republic of Ireland.
Following her retirement from teaching, Lyla continued to live in Calgary. She enjoyed working in her yard, golfing, line dancing, and volunteering as a White Hatter at the Calgary airport. Unfortunately, Lyla was diagnosed with frontal lobe dementia in 2016. With that came the selling of her home and moving into The Manor Village retirement home, followed by the Silverado Creek Seniors Community, where she resided until her passing.
Lyla passed away on September 28, 2022. Lyla is survived by daughters Marvella (Greg), Marilyn (Tim), son Carmen; sisters Myrtle, Maureen, Kathy (Stan), Dawna (Wolfgang); grandchildren Dallas (Mark), Nadeane (Zach), Shawn (Jannie), Samantha (Kyle), Rebecca (Joel), Raylee (Adam), Taryn (Kody), Cassidy (Alex), Tyler, Erica, Kayne; and greatgrandchildren Emsley, Sophie, Oliver, Wes and Wyatt. Lyla was predeceased by her father Sye (1960); mother Gladys (2004); and brothers Terrance (1969) and Danny (1979).
Memorial donations can be directed to a charity of donor's choice.
Funeral Service is private, however, it will be livestreamed. If you wish to watch the livestream, the service starts at 1:00 p.m on Wednesday October 5th, 2022.
A recording of the Celebration of Life has been uploaded.


Share Your Memory of
Lyla

MacLean's Funeral Home
114 1st Ave E
Oyen, AB
T0J 2J0