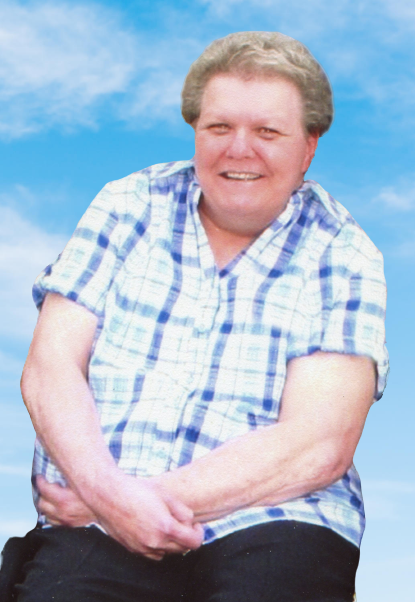 Prayer Service
6:30 pm - 8:00 pm
Wednesday, February 1, 2023
St. Mary's Roman Catholic Church
Acadia Valley
Acadia Valley, Alberta, Canada
Prayers for Donna Hoffmann

Get Directions
Mass of Christian Burial
10:30 am
Thursday, February 2, 2023
St. Mary's Roman Catholic Church
Acadia Valley
Acadia Valley, Alberta, Canada
Funeral Service for Donna Hoffmann

Get Directions


Obituary of Donna Marie Hoffmann
Donna Marie Hoffmann, 69, of Acadia Valley, Alberta, passed away peacefully on January 26, 2023.
She was born to parents Elizabeth and Peter Kopp, on March 16, 1953 in Kerrobert, Saskatchewan.
She grew up on a farm near Broadacres, SK and went to school in Tramping Lake. In grade 12 she
transferred to Prelate Academy and graduated in 1971. She went on to study Secretarial at Reeves Business College.
Donna worked as a Clerk for 5 years for the Alberta Liquor Control Board. She retired from the Alberta
Liquor Control Board in 1980 after moving out to the family farm where she helped build the family home.
She loved spending time with family and friends and enjoyed music, playing sports, and playing cards (especially crib).
Donna met Husband Brian in 1978. They were married on June 30, 1979 in Calgary Alberta. They had two
sons Darren and Wesley.
Brian and Donna raised their son's on the family farm before retiring and moving the family home to Acadia Valley, AB in 2008.
Donna spent her remaining years with her husband by her side and loved when friends and family would come by to visit, especially her two sons and grandson.
Donna is survived by: Brian (Husband), Darren (Son), Wes and Wife Jade (Son) Zigmund (Grandson) ,Ray and Wife Pat (Brother), Doug and Wife Vi (Brother), Darryl and Wife Denise (Brother), Doreen (Sister In Law), Marlene Wensel (Sister in Law), Eleanor and Husband Dave Lord (Sister In Law).
She was predeceased by Elizabeth and Peter Kopp (Parents), Bob (Brother) and August and Alma Hoffmann (Father and Mother-in-law)
The family has entrusted MacLean's Funeral Home with the arrangements.
Father Rodell will officiate the ceremony.
In lieu of flowers, the family has requested donations may be made to the MS Society.
The recording of the service has been uploaded. Service starts at roughly 3 min in. If you are watching on tablet or mobile phone, you may need to turn the device sideways to view.


Share Your Memory of
Donna

MacLean's Funeral Home
114 1st Ave E
Oyen, AB
T0J 2J0