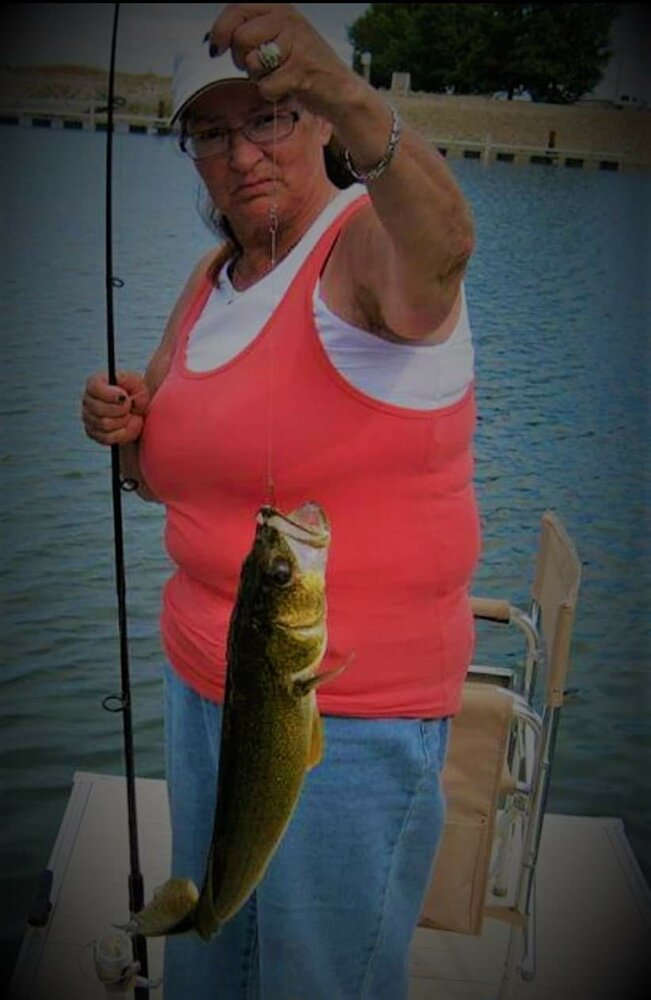 Obituary of Dianne Lynn McKay
MCKAY - Dianne Lynn Mckay (nee Kirkpatrick) passed away at 6:45 pm December 25, 2022 in
Oyen, Alberta. Having her husband Burt, 5 kids, a grandson & granddaughter by her side.
Dianne was born April 5, 1948 in Saint John, New Brunswick, to Malcolm and Helen Kirkpatrick. She met Burt Mckay on July 12, 1965 at a dance that he was chaperoning. It only took that one dance for each of them to know they found their soulmate. Dianne was 17, and Burt was 23, and 33 days later they married in Montreal. Three years later, the family began with a daughter, followed by 3 more daughters, and finally a son. For 57 years Dianne and Burt watched their family grow. Dianne had numerous friends who found her carefree ways of her personality, her wit, and always willing to give to anyone she met. Dianne worked with the school band for more than 40 years until she retired at the age of 70, and they moved to Alsask, Saskatchewan.
She was always ready with a joke or prank! Her favorite was casually mentioning that they had "dropped their pocket", then watch them look for it! She was never shy... and told it like it was. Dianne would give the shoes off her feet and the shirt off her back, and occasionally, she did! She loved life and lived it to the fullest. She enjoyed bingo, darts, camping in the woods, fishing, and any gathering with family. Christmas was Dianne's favourite time of the year. She would start preparing for the next Christmas the day after one was celebrated, as she gave to her 5 kids & spouses, 11 grandchildren & spouses, and 21 great grandchildren and numerous friends! No one ever left without a gift.
Dianne was diagnosed with an aggressive rare gallbladder cancer, and sadly left her future time very limited. She flourished with her wings on her favourite day of the year, leaving everyone to remember her as their very own Christmas angel.
Dianne is predeceased by her father Malcolm Fraser Kirkpatrick and her mother Helen Mae Kirkpatrick (nee Niles), stepfather Arthur Doiron, her sister Constance Helen Write (nee Kirkpatrick) nephew Richard Charles Malcolm Kirkpatrick.
Dianne is survived by her husband of 57 years Burton Leo Mckay, daughters Paulette (Vince), Carrie (Darren), Malissa (Eric), Michelle (Ian), and son Burt (Shawna). Eleven grandchildren; Brandon (Courtney), Nikita (Wayne), Heather (Jason), Miranda (Owen), Jesse (Jasmine), Daniel (Nicole), Madison (Zach), Adam (Taylor), Andrea (Micheal), Markayla (Jay), Jacob (Tracey), Dianne's 2 sisters Paulette and Nancy, brothers Macki, Fred, Kenny, Ricki, numerous nieces and nephews, great grandchildren, her cat Peek and dog Hank. Dianne had many friends all over the world. All who met her, adored her!
Dianne enjoyed being a member of the Royal Canadian Legion, Royal Purple Elks Club, and many more.
Please remember, Dianne lived a great 74 years. And, until we meet again, we love you.
(P.S ... you dropped your pocket)
A celebration of life will be held at a later date.


Share Your Memory of
Dianne

MacLean's Funeral Home
114 1st Ave E
Oyen, AB
T0J 2J0