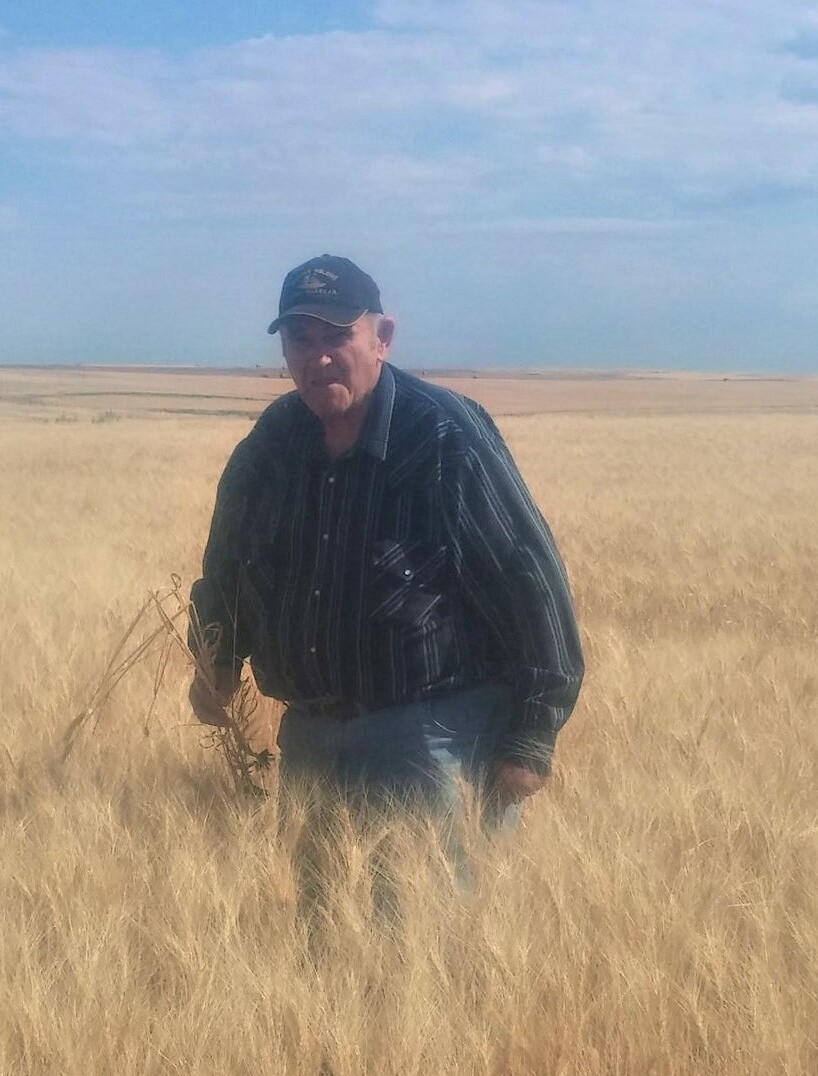 Funeral Service
1:00 pm
Saturday, December 3, 2022
Royal Canadian Legion
207 5th Ave E
Oyen, Alberta, Canada
Funeral Service for Evhyn Kulyk

Get Directions


Obituary of Evhyn Michael Kulyk
Evhyn Michael Kulyk
January 16, 1939 – November 27, 2022
Evhyn Kulyk passed away peacefully in the Oyen Lodge on November 27, 2022 at the age of 83 years. Evhyn was born in Cereal, Alberta on January 16, 1939, and grew up on the family farm at Cappon, Alberta with his parents Anton and Pearl, and his seven brothers and sisters. Evhyn was the youngest of the childen, and he lived and worked on the family farm all of his life.
Evhyn was a great athlete, playing basketball and fastball in high school. He maintained involvement as an organizer and volunteer at the Cappon Sports Day for many years, continuing to play fastball as an adult. He was noted for hitting many home runs with his cross-handed swing. His strength and athleticism was countered by his softer side, and his love for music of all genres and his sensitivily and consideration of others. Visitors to his home were frequently sent home with an orange or some chocolates or whatever treats he had on hand. Evhyn loved to hunt and fish, as well as visiting with friends and family.
Farming and ranching was Evhyn's life work and passion. Even after he retired and sold his ranch, he would enjoy his visits to the farm to check on the crops and the grassland, as well as the cattle. Evhyn was an active member of the Royal Canadian Legion in Oyen and was always in attendance at Legion functions. His strength earned him the role of "bouncer" at many of the Oyen dances and celebrations, and many people fondly remember his presence at these functions.
After retiring from the farm and moving to Oyen, Evhyn spent many hours visiting with friends, having coffee and sharing the latest community news. He was always a staunch supporter of community events, facilities and activities, and volunteered his time in Cappon, Buffalo and Oyen.
Evhyn is survived by his nephew Randy (Sandra), niece-in-law Pam, sister-in-law Phyllis, niece Victoria, nephews Carl and David, cousin Barbie, great-nieces and nephews Jeff (Barb), Trevor (Deirdre), Lisa, Amanda (Rick), Blake (Mel), Tammie (Joel), Kirk (Janelle), as well as many great-grand nieces and grand-nephews.
Evhyn is predeceased by his parents Anton and Pearl; brothers Mike, Bohdan, Walter, Nestor, Myroslav (Irene); sisters Nettie (Helge) and Helen (Carl), as well as his nephew Myron.
The recording is now posted. If you are on a tablet or cell phone, you may have to rotate your device in order to see it.


Share Your Memory of
Evhyn

MacLean's Funeral Home
114 1st Ave E
Oyen, AB
T0J 2J0