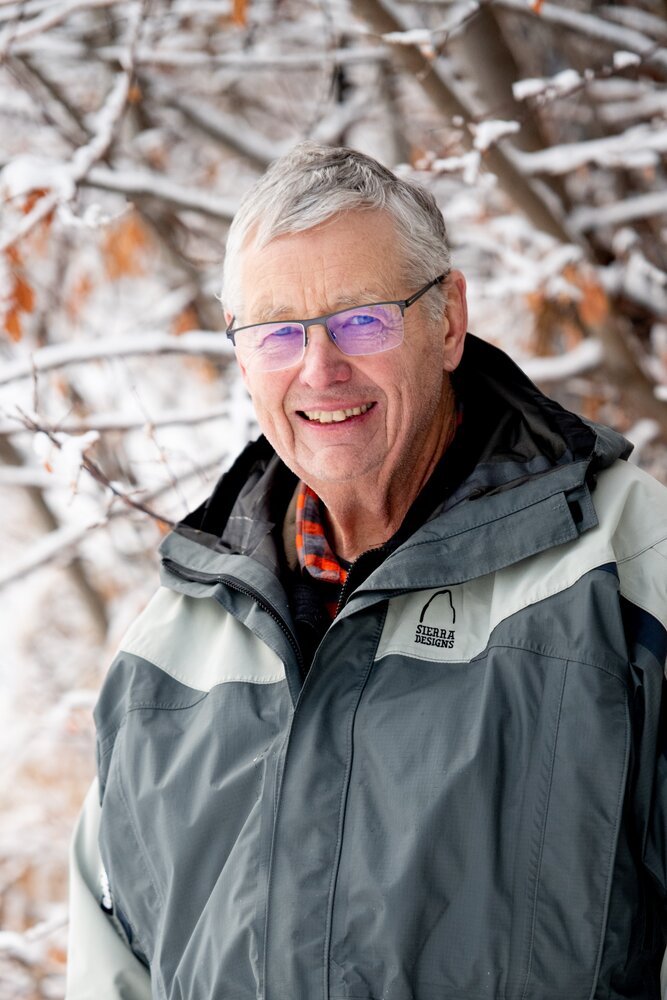 Celebration of Life
2:00 pm
Friday, September 30, 2022
Buffalo Community Hall
Township Road 214b
Buffalo, Alberta, Canada

Get Directions


Obituary of Arthur Roy Jaques
Arthur Roy Jaques
July 26,1948 - September 7, 2022


Arthur Jaques was born in Oyen, Alberta on July 26,1948 to Pauline Elizabeth (nee Oszust), and Thomas Roy Jaques (affectionately known as TR) and sister Shirley. He grew up on the family farm, in a two storey white clapboard house one mile west of Oyen. It was a happy childhood on the farm, with camping trips to Banff, friends and family visiting each other on the weekends, and time spent with his horses.

Arthur's childhood was significantly impacted by his Dad's polio handicap. From a very young age Arthur became TR's right hand man - fetching, carrying, and learning how to use numerous tools and equipment. In his teens he raised several head of cattle, horses, and helped his Dad with the grain farming. After grade eleven Arthur dropped out of school to farm with his father full time. He later went on to learn welding at SAIT and received his private pilot's license from The Calgary Flying Club.

Despite not finishing high school, he never stopped learning. Long before the internet he was devouring information on anything that interested him - agricultural mechanics, raising leaf cutter bees, mountain flying. A constant hunger for learning that remained strong his entire life.

Arthur was twenty when he met Heather in 1969. Heather had taken a posting at the Big Country Hospital and wasn't sure what she had gotten herself into. Having spent most of her childhood in boarding schools and traveling the world – a life with Arthur created stability and a place to call home.

Arthur and Heather were married in Oyen March 10,1972. They moved into the little Beaver Lumber home that Arthur built across from the main house, next to the chicken coop. Funds were limited, so it never occurred to Arthur to hire a building company. He did his research, got busy and with only a little help built their first home. Their family soon expanded, with a son Byron born in 1975, and a daughter Zoe in 1978.

In the seventies Arthur began importing Swiss Simmental cattle, breeding the cows to Simmental and Limousin. Riding horses, building up his herd of cattle and farming several sections of land kept him extremely busy. In 1980 the difficult decision was made to sell the herd and leave the cattle business behind.

Increasingly frustrated with depending on Mother Nature for water, in 1983 he bought a section of irrigated land beside the Red Deer River close to Buffalo. This began the transition to farming at Buffalo. Early days in irrigation included growing alfalfa seed and hay, with later crops of grass seed, sunflower seeds, flax, dry beans, canola seed and cereals.

During those initial years at Buffalo Arthur spent a lot of time flying. His first plane was a two seater Citabria that had acrobatic features which he loved, and the plane was easy to land on roads. He always said that it was the closest he felt to flying like a bird. The Citabria was later traded in for a Cessna 182, a plane that took him and Heather on many cross country adventures.

In 1986 Arthur and family took up skiing and began an annual tradition of spending holidays in Panorama. Learning to ski together, and enjoy the mountains became a favourite way to spend time with one another as a family.
In the late eighties Arthur had an opportunity to buy more land at the river by Buffalo. He spent the following years building up the farm and irrigation systems and managing all the challenges along the way. Once again Arthur decided to build a home. This time he and Byron were taking courses and researching in-floor heating, laying roof tiles, wiring a house, building a stone fireplace etc. This provided a whole new line of inquisitive learning and endless questions to tradesmen. Arthur thoroughly enjoyed the entire process of building the house, and they moved to Buffalo full time in 2002.

Arthur spent several years as a board member with the Alberta government on special agricultural projects, and on the Big Country Hospital board in Oyen. He was highly involved in the extensive renovations at the Buffalo Community Hall and playground. Arthur thoroughly enjoyed utilizing his skill set and contributing to the community he cherished.

Vacations always had an agricultural component to keep Arthur happy. Holidays would include learning how to raise kiwi fruit in New Zealand, sugar cane in Australia, dates in Florida, vegetables in the Israeli desert; and then if there were aviation museums that was an added bonus.

The introduction to the internet opened up a world of information for Arthur. Ipad in hand he had an amazing new tool for research. After the completion of the house, he turned his energy towards the canals, roads and irrigation projects. He truly enjoyed large construction machines – as though he never outgrew playing with Tonka trucks as a boy!

In order to gain extra help in the summer months the farm began hiring Dutch agricultural students. Time was spent touring them around to see the prairies and mountains. The most enjoyable trips were travelling with the boys to see Canadian farms, crops and equipment. Arthur enjoyed his role as mentor, and it was a very rewarding experience on both sides. Arthur and Heather had one of their best overseas trips touring The Netherlands by car and visiting the Timmermans family and "their boys" in their various farming ventures.

In 2013 Arthur returned to flying with a F33A Bonanza aircraft. With the help of his friend Les he soon learned to handle the faster more agile plane and was able to journey across the Rockies to make regular visits to Zoe and family in Kimberley. The Beech Bonanza provided Arthur and Heather with some memorable vacations, flying across western Canada and the United States.

Family meant a great deal to Arthur and nothing made him more content than to be surrounded by his immediate family for special occasion dinners. He enjoyed watching his children and grandchildren grow and thrive, taking great pride in all their accomplishments. Family, farming and flying were his three loves and he did his best to enjoy all to the fullest.
Arthur leaves to mourn his beloved wife of fifty years Heather, son Byron, Tanya and three grand daughters Rachel, Ava and Nicole. Daughter Zoe, Sheldon, and grandsons Jake and Max Ferguson. His sister Shirley (Daryl) Klarenbach and family, numerous cousins and many dear friends.

The family very much appreciated the wonderful care Arthur received from Dr.Muller, the nurses, and all the Big Country Hospital staff in Oyen. We were so grateful for the use of the Palliative Care suite and it helped us recognize the importance of this service at such a sensitive time in a family's journey. It has been almost twenty years since the initial furnishing of the suite, and renovation plans are in progress.
In lieu of flowers memorial donations to Palliative Care, The Big Country Hospital Foundation, Box 1, Oyen, Alberta, T0J 0K0, or the charity of your choice, will be gratefully accepted.



Share Your Memory of
Arthur

MacLean's Funeral Home
114 1st Ave E
Oyen, AB
T0J 2J0