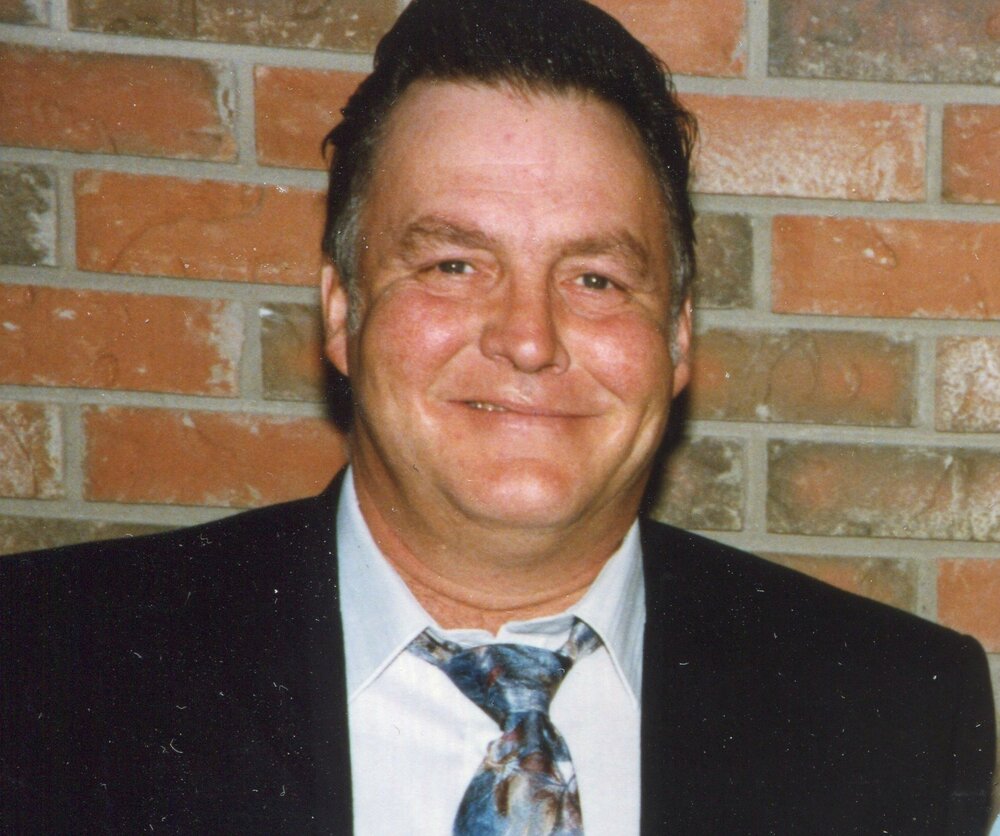 Obituary of Stan Marlow
Stan was born November 11, 1941 in Calgary, Alberta and passed away on July 20th, 2022 at Long Term Care in Oyen, Alberta.
Stan married Verna Miller on January 6th, 1964. Stan and Verna were blessed with 5 children: Sheila, Valorie, Stan Jr., Greg and Tim. Stan is very proud of how his family has grown to include 15 grand children and 9 great grandchildren, soon to be 10.
Stan worked on the rigs, drilling, mostly in the Arctic, for ten to twelve years. He then continued for three more years in the Vulcan area. He greatly enjoyed this job. He lived in Turner Valley, Carmangay and Vulcan area through much of this time. He moved to the farm at Esther in September of 1976 where he worked for Joe Laycock and then Larry Flaht.
Stan learned about the importance of responsibility and hard work at a young age. He took special care of his siblings to help out his parents. While Stan has always been a hard-working man, he was not afraid of enjoying life along the way. He would take Verna to the country dances. He would join the men and she would join the women. At the end of the night, after the dance, he would pick Verna up and go home.
Family was very important to Stan. Many of this leisure interests have been spent with his family over the years. He participated with his children in 4-H. He spoke of their perserverance and receiving various honours for their time spent in 4-H. He was proud of all his children and grandchildren. It showed on his face everytime he spoke of them.
Fishing has been one of Stan's favorite leisure activities over the years. Stan also enjoyed ice fishing. He was fortunate to be able to fish all year round! In the summers, when it rained, Stan would take the family in the vehicle to search for worms to sell or use to improve his fishing skills. The family would stop on the highwaym in a spot where tall grass stood on both sides of the highway, and they would wait and watch for the worms to crawl out of the grass.
Stan was always a social man, which provided him with opportunities for cribbage games, or five hundred with both neighbours and family. In his quieter times he enjoyed the challenges of Sudoku and various word puzzles.
The art of colouring provided much relaxation just as the sweet soulful sounds of Patsy Cline, Charlie Pride and Georde Jones played in the background.
Stan moved to Long Term Care in July of 2019 until his passing. He was always up for a laugh or a friendly game of crib.
Stan is survived by his loving wife Verna and his 5 children; Sheila (Clayton), Valorie, Stan Jr. (Anges), Greg and Tim.
Grandchildren; Brandi, Miles, Ty, Mackie, Brittany, ALlanah, Austin, Courtney, Stephen, Trista, Ashton, Corey, Larisa, Damiean and Kaden. Plus 9 (soon to be 10) great grandchildren.
Brother Bobby (Shirley), sister-in-laws Vi (Paul) Linda, LaVonna, Loretta and Celine. Brothers-in-law Terry, Mike (Loreen), and Al. Plus numerous nieces and nephews.
Stan was predeceased by his parents Pearl and Ernest, stepfather Nelson, sisters Edith and Eva. Mother and Father-in-law Nora and John. Brothers-in-law Roy, Arnold, Russ and Bernard. Sisters-in-law Virginia and Donna.
At Stan's request, there is no service.


Share Your Memory of
Stan

MacLean's Funeral Home
114 1st Ave E
Oyen, AB
T0J 2J0