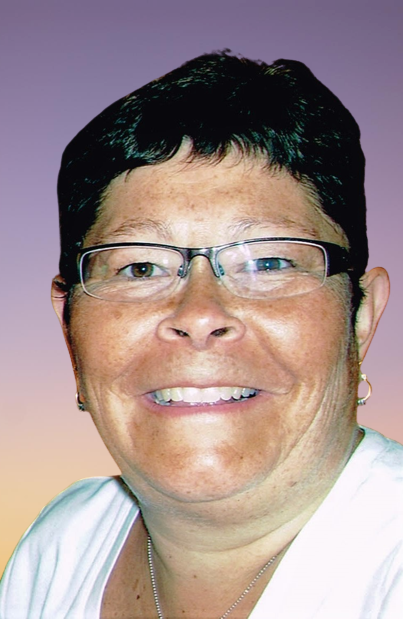 Celebration of life
4:00 pm
Saturday, July 30, 2022
Royal Canadian Legion
207 5th Ave E
Oyen, Alberta, Canada
Celebrating the life of Kathy

Get Directions


Obituary of Kathy Marie Allen
Kathy Marie Hawking was born Sept 30,1958 in Kindersley and passed away in Oyen at The Big Country Hospital April 18th, 2022 at the age of 63, 10 days prior to her 43 Wedding Anniversary.
On her return from her annual trip to Mexico with her sister Lynn, she was diagnosed in mid-December of 2019 with Ovarian Cancer and the long, hard fought battle ensued. Kathy only complained to Perry one time throughout her two plus years of battling, mentioning that "this isn't much fun". Her extremely positive attitude helped her family and friends deal with the inevitable outcome.
Kathy was born to Keith and Norma Hawking and grew up in Alsask, Saskatchewan. She was the second eldest of three girls. Lynn was born in 1956 and Mary Ann in 1967. Her only brother Grant was born in 1960 and predeceased Kathy in early 2018. Kathy's early schooling was taken in Alsask. During her youth, there were many family summer vacations touring with the trailer to BC, Banff and Happy Valley in Calgary for the Stampede. She met the love of her life Perry in the summer of 1975. With her going to high school in Marengo and Perry in Oyen, many trips between Alsask and Oyen took place. They both graduated in 1976. Kathy took her post secondary education at Mount Royal College in Calgary. Police Science was her choice. She was employed at the Oyen drug store before having children.
Perry and Kathy were married in 1979 and became very proud parents of Denelle in 1982 and Charles in 1984. Kathy resided in Oyen for her entire married life. Early family years were spent skiing in B.C., spending summers at Jackfish Lake at the Allen family cabin with family and friends, and eventually running Charles around to various locations for hockey.
As the kids reached school age Kathy taught preschool for a few years then went back to the Pharmacy as an administrator for many years. Kathy finished her work life at the Family business again keeping the staff and books going in the right direction. Kathy was an avid traveler and went on many trips with family and friends throughout the years and she cherished each and every one.
Kathy loved to be around family and friends, her specialty was Open House Events, especially near Christmas where she showcased her baking and cooking skills especially her world famous Chocolate Chewies. Baking was her daily passion. She recently was commissioned to bake her chocolate chewies for a wedding in Claresholm and she considered that a great honor. She was often referred to as the "Hostess with the Mostess" and there wasn't a time when somebody would leave her house hungry or thirsty! Her nickname "Chatty" came from the Chatty Cathy dolls of years passed. She loved to visit!
Kathy spent many hours with Denelle teaching cooking, baking and sewing skills and in recent years doing the same with her only granddaughter, Brinn.
Her summer passion in recent years was golf. Kathy was an active organizer of the Ladies League and the women's 3 Lady Scramble. She also volunteered at the clubhouse often. She also spent time in the summer following Brinn and Colton all over southern Alberta watching them compete in swim competitions. Once her grandson's Bowen and Kaleb came along, Kathy spent many hours at the park and at home with them singing songs, making puzzles, building lego, and playing many games.
After retirement, her Winters were filled with golf in Arizona, where she and Perry had a winter home for the past 5 years.
Kathy is survived by her Husband Perry, Daughter Denelle (Jamie) Cutler and son Charles (Brittany) Allen. Her number one reason for fighting so hard was her 4 grandchildren. Brinn (12) and Colton (10) Cutler, Kaleb (5)and Bowen (3) Allen.
She is also survived by her father in law Hugh Allen, sisters Lynn Russell and Mary Anne (Grant) Pidwerbesky, Sisters- in- Law Barb Hawking, Ardene (Duff) Carol and Leslie Ann Srogen, Nieces and Nephews Dave (Tracy) Russell, Derrick (Laurie) Russell, Jeffery (Robin) Holmans, Natalie (Bryan) Sullivan, Randi (Darren) Hawking, Jared (Karen) Holmans, Brett (Jaycee) Hawking, Kayle Srogen, Cassidy Srogen, Bailey Pidwerbesky, Andrew Pidwerbesky as well as 17 great nieces and nephews.
Kathy was predeceased by her parents Keith and Norma Hawking, her mother in law Audrey Allen, Brother Grant Hawking and recently deceased niece Quinncy Srogen.
Her passing leaves a huge hole in our lives but also a huge monument to how great a person can become to everyone around them.


Share Your Memory of
Kathy

MacLean's Funeral Home
114 1st Ave E
Oyen, AB
T0J 2J0