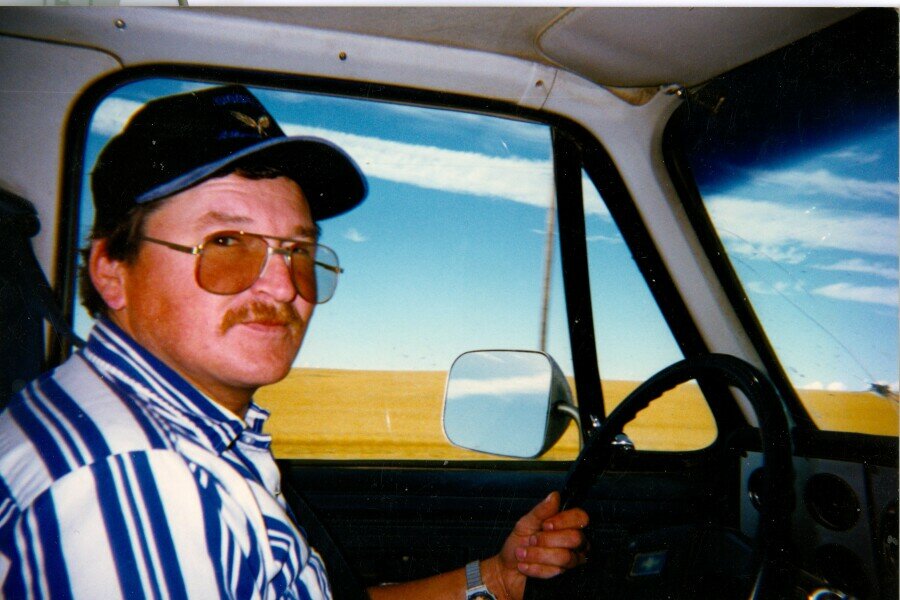 Memorial Service
2022-07-10 14:00 Oyen Seniors Rec Centre 2nd street West Oyen AB T0J 2J0


Obituary of Bryon Kelly Wenzel
Mr. Bryon Kelly Wenzel of Morse, Saskatchewan, passed away at the Cypress Regional Hospital, Swift Current, Saskatchewan on Tuesday, March 29th , 2022 at the age of 63 years.
Bryon is survived by his daughter, Tamara Gillis, and her children Stephanie, Tiyana and Mckenzee.
Bryon is also survived by his sister Lorie (Don) Bischop, brother Wade Wenzel. He also leaves to mourn his nieces and nephews Candy Nelsen, Kevin (Danine) Nelsen, Carrie Potter, Michael (Charlotte) Potter, Erin Vogel, Barry (Meeryoung) Vogel, Colin Charest, Jackie Wenzel (Clint), Savannah Wenzel, Russell (Jenna) Wenzel, Ginette Bischop and several great nieces and nephews along with numerous aunts, uncles, cousins as well as many special friends.
He was pre-deceased by his parents Norbert and Doris (Gariepy) Wenzel, and by his sisters Mary Lou, Dale Anne, and Rosalie "Marlene.
Bryon was born July 25th 1958, in Calgary, Alberta to his parents, Norbert and Doris Wenzel, and grew up on the family farm located between Oyen and Esther, Alberta. One of his favourite farm tasks was moving the snow in the yard with the front-end-loader after a fresh snowfall.
Affectionately known as "Rooner" by his friends and family, Bryon was somewhat of a hometown celebrity. Everyone knew Bryon! He lived and farmed in the Oyen area for many years but also lived briefly in Hanna Alberta for a time before returning to Oyen. After the passing of his father he moved to Morse, Saskatchewan to be close to his Mom and his sisters.
He enjoyed fishing, gardening, building and salvaging. He was a very skilled carpenter and mechanic and was highly sought after for construction jobs. He especially loved clearing snow and mowing grass with his little John Deere tractor and always made time to help a friend or neighbour in need. He will be deeply missed by those that loved him.
Bryon was diagnosed in the summer of 2021 with advanced prostate cancer which had metastasized to his spine and made it very difficult for him do all the things he loved.
He passed away with family at his side following a surgery for colon cancer that he was unable to recover from.
The family wishes to thank Dr. Suresh Kassett of Herbert, Saskatchewan and the Allan Blair Cancer Centre of Regina, Saskatchewan for their care and support.
A memorial service will take place in Oyen, Alberta July 10, 2022 at 2:00 pm at the Senior's Citizen Centre. Internment will also take place July 10, 2022 at the Sibbald Cemetery.
Celebrating the lives of Doris, Marlene and Bryon
https://www.hdezwebcast.com/show/celebrating-the-lives-of-doris-marlene-and-bryon


Share Your Memory of
Bryon

MacLean's Funeral Home
114 1st Ave E
Oyen, AB
T0J 2J0