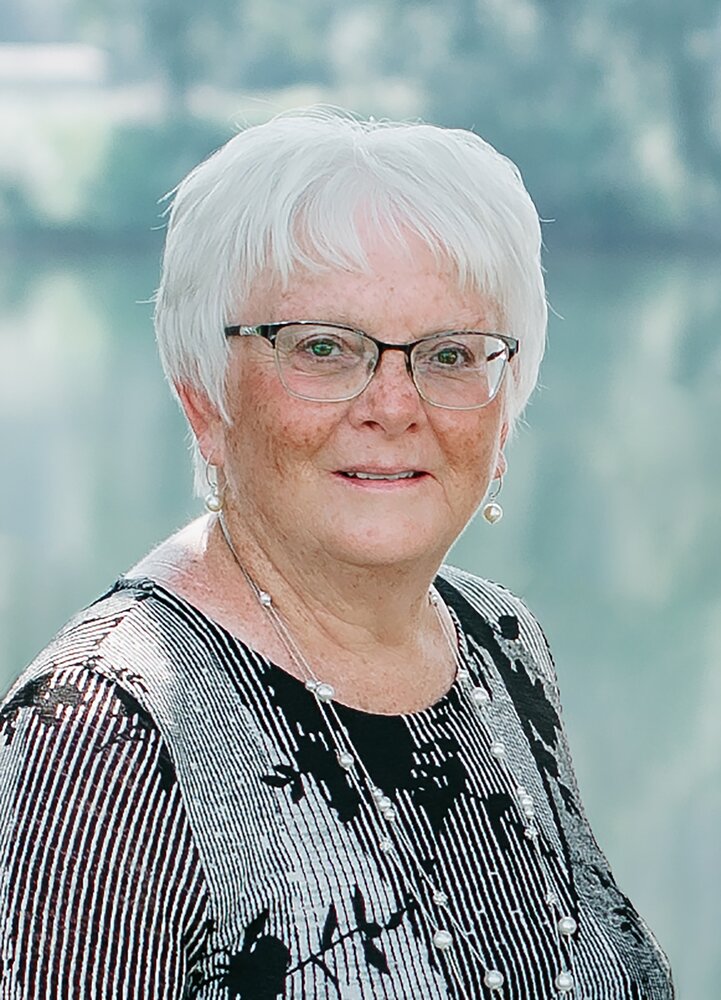 Obituary of Rita Catherine Paetz
It is with heavy hearts we mourn the loss of Rita Paetz (Dick) who passed away on October 17, 2023, with loved ones by her side. She was 76 years old. Rita was born at the Oyen Hospital on April 12, 1947, to Peter and Catherine Dick - the fifth of seven children.
Rita was raised on a farm west of Oyen and attended school in Oyen. Rita had many stories of adventures with her brothers, including going to dances, and special memories of time spent with her sisters. Rita moved to Calgary to attend Nursing school, but city life wasn't for her. She returned home to begin working at the Co-op grocery store, where she earned $125 a month. She was particularly proud when she saved up enough money to purchase her first car - a Volkswagen Beetle.

Rita met Gordon, eldest son of John and Muriel Paetz, at a dance in Cereal. Their stories differ so we're still not sure who winked at whom first! On June 10th, 1967, Rita and Gordon Paetz were married at Sacred Heart Church in Oyen, Alberta. They made their first home on the Paetz family farm at Big Stone, Alberta. While living there they welcomed their first three children: Corinne, Carolyn and Murray. In 1973 they moved to Oyen, where Kim was born. Then in 1975, they moved to a mixed farm near Tees, Alberta, where Rita helped Gordon raise Simmentals. Kathy was born while they lived at Tees. Rita loved to garden here since it was easy to grow anything you planted. In 1978 they sold the farm at Tees, bought a farm in Red Willow, and moved to Stettler. Their time in Stettler was short, as they returned to Oyen in 1979. It was here their family was completed with the birth of three more sons: Jason, Craig and Steven. The family lived close to Rita's mom and dad, and she enjoyed spending time with them and looking out for them in their elderly years. No matter how full her days were, Rita still had time to be a caregiver for her mother when she had health concerns in her later life.

Throughout the years, Rita took up ceramics, crocheting, curling, golfing, continued gardening and canning, and had a few part time jobs along the way. With eight children to feed, Rita was a prolific and talented cook and baker. She was always prepared for visitors. Everyone who came to the house was treated like family with a warm smile and something good to eat. Contrary to her mother-in-law's advice about not learning too many farm tasks, Rita quickly became Gordon's right hand, and ultimately filled the role of farmer, rancher, fencer, and trucker, as well as homemaker.

While Rita could not be convinced to get on an airplane, she did love to travel. They put on many miles travelling to family events such as dance recitals, sporting events, church sacraments, graduations and weddings. Whether going on little drives out to check on the cows or crops, or off to the mountains to camp with the family, Gordon and Rita loved to travel together.

Rita and Gordon's home is the heart of the family. Family holidays and events see the driveway and street full to overflowing, and the house filled with love - playing games, telling stories and laughing until you cry. The candy cupboard was always full and the grandkids knew exactly where to go and who to ask! Rita had a deep faith in God which she gently lived as an example to all, and she was happiest when surrounded by family.
Rita was beautiful, generous, kind, compassionate, meticulous, organized, humorous, selfless, faithful, nurturing and humble. Rita was a loving wife, mother, grandmother, and great-grandmother. Rita leaves to mourn: her loving husband Gordon of 56 years, her children: Corinne (Bob); Carolyn (Roger); Murray (Danielle); Kim (Garnet); Kathy (Trent); Jason (Wanda); Craig (Amanda); Steven (Jenny); 24 grandchildren; 3 great-grandchildren; brothers: Paul, Willy, Robert, and Gordie; numerous brothers- and sisters-in-law and extended family members, as well as many wonderful friends.

Rita was predeceased by her parents Peter and Catherine Dick; mother- and father-in-law John and Muriel Paetz; sisters Rose Marie Rude and Jean Grover; grandson Jarett Martin; sisters-in-law Teresa Dick and Bonnie Dick.