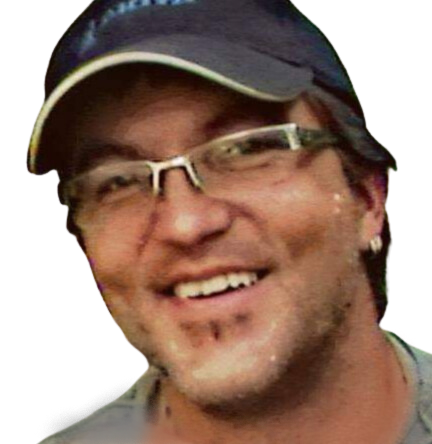 Obituary of Timothy Allan Marlow
In loving Memory of
Timothy Allan Marlow
1972 - 2023
Timothy Allan Marlow, born on July 20, 1972, in High River, Alberta, peacefully passed away in Calgary, Alberta on September 18, 2023.
He was the beloved son of Stan and Verna Marlow and shared his childhood with four loving siblings; Sheila, Valorie, Stan Jr., and Greg.
He began his educational journey in Oyen, Alberta, and proudly graduated from Oyen High School in 1990. In recognition of his hard work and dedication, he was gifted a 1971 GMC truck with a custom paint job, a source of great pride for him.
Throughout his life, Tim dedicated his time and skills to various businesses in the Oyen area. However, his most profound devotion was reserved for his children and family whom he cherished deeply.
Timothy was a man of many passions. In his youth he excelled in sports, and he found solace in fishing and treasured hunting as an integral part of his life. His love extended to all creatures, as he had a special affinity for animals and kept many as beloved pets.
Among his interests, Tim was an avid tinkerer and had an unquenchable thirst for understanding how things worked. He was drawn to mechanics and enjoyed taking things apart, simply to explore their inner workings.
Timothy Allan Marlow will forever be remembered for his unwavering love for his family, his adventurous spirit, and his insatiable curiosity about the world around him. His memory will live on in the hearts of all who had the privilege of knowing him.
Timothy is survived by a legacy of love in his four children; Larissa, Kayden, Ty, and Damiean, his mother Verna, siblings; Sheila (Clayton), Valorie, Stan Jr. (Agnus), and Greg along with aunts, uncles and numerous nieces and nephews who held a special place in his heart.
Tim was predeceased by his dad Stan Sr., as well as aunts and uncles.