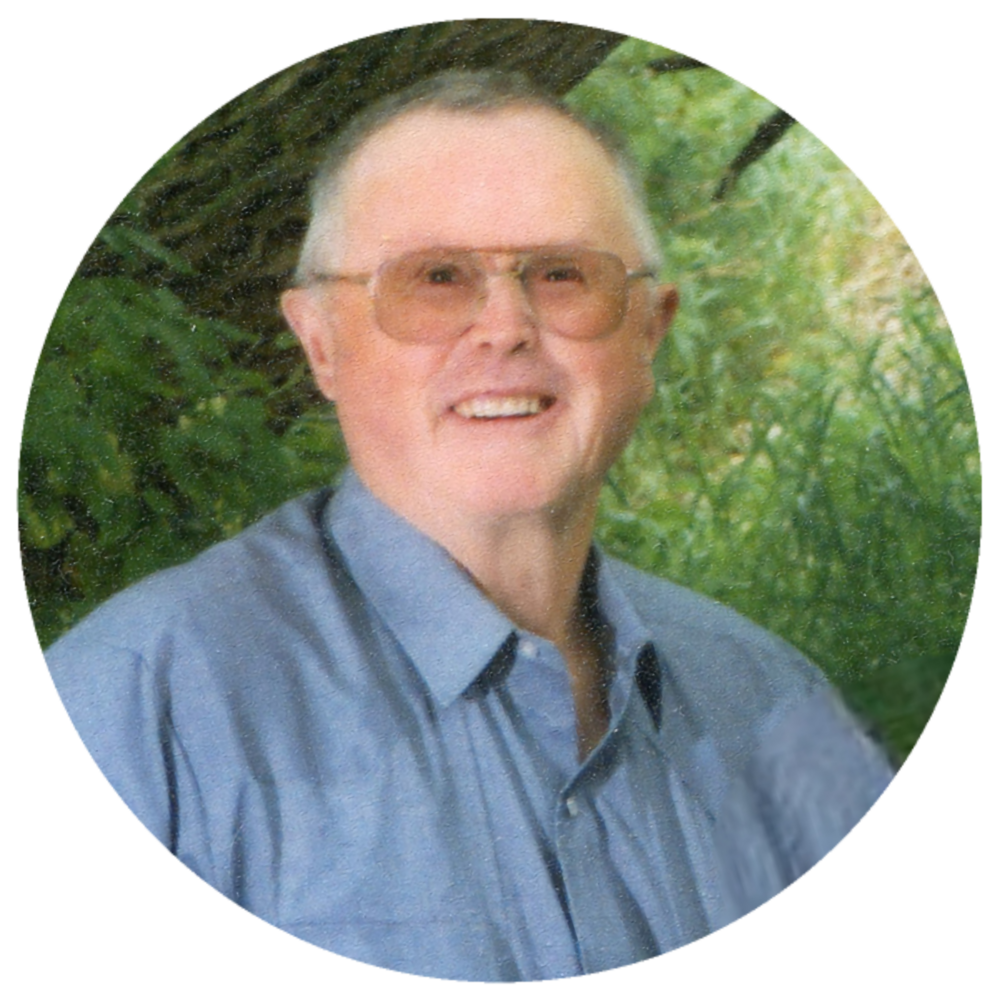 Obituary of Esler Stanley Logan
Esler was born May 7, 1933 at the Saunders barn (now Gordon Woods yard) to parents Frank and Edna.
He grew up on the family farm and went to Lewis School, 2 miles away for grades 1-6, grades 7-9 at the Cappon School, 3 mile horseback ride across the country. After grade 9, he decided that was enough schooling and took up working instead. The story goes that he spent more time at the Cappon Post Office playing cards, then actually going to classes.
At the age of 15, Esler took up his lifelong vocation of farming.
In February of 1954, Esler met the girl of his dreams, Annetta Bishop, at a dance in Oyen. They married May 28, 1954 and celebrated their 69th anniversary this year.
Esler and Nettie were blessed with 7 children, 6 boys and 1 girl.
Esler was an excellent farmer and provided his family with a great life of working, sporting events and just good country living. With 6 boys he became a very good delegator of work. When there was something that needed to be done, it was to be done yesterday, no procrastinating.
Esler kept busy in the community. He was active in the Cappon Community with the annual Cappon picnic and making curling ice at the rink, which was just down the hill from his yard. He also sat on numerous committees for the Special Areas Board.
Esler wasn't a big traveler, but he loved going to ball games, hockey and curling, to watch his kids play and later grandkids. Esler and Nettie did enjoy going on gambling trips with Jerry and Helen Tomkins and sports trips with Gerald and Loreen Johnston, Darrell and Rita Anderson as well as Ken and Joan Mick, as long as he could drive, absolutely no flying.
Esler retired and they moved to Oyen in 2000. He was very active in the Sr. Rec Club until his health started to fail.
Esler was admitted to the Oyen LTC in Feb. of 2020, just 25 days before the dreaded Covid Closures. He battled dementia for 5 plus years and succumbed to the disease at Oyen LTC Sept. 2, 2023, with his family by his side.
Esler leaves to mourn; his loving wife Nettie, brother Miles (Vallery) Logan and sister-in-law Doreen Smith, children; Stan (Gert), Joan (Neil) Jorgenson, Bruce, Rod, Cal (Tracey), Barry (Erin), Jerry (Marcy). 17 grandchildren, 17 great grandchildren, as well as numerous extended family members.
Esler was predeceased by his parents Frank and Edna, sister Gladys (Ted) Scarff, sisters-in-law; Ileen (Heff) Waterhouse, Hazel (Art) Chaplin, Faye (Wilfred) Ball and Rita Logan, brother-in-law Daryl Smith. Nieces Sandra Adams, Vicky Burns and Linda Breland. Nephews; Roger Ball and Sheldon Smith.
Recording of Celebration of life is available to view. Please not, it is in 2 videos due to an error. The final song is on second video.