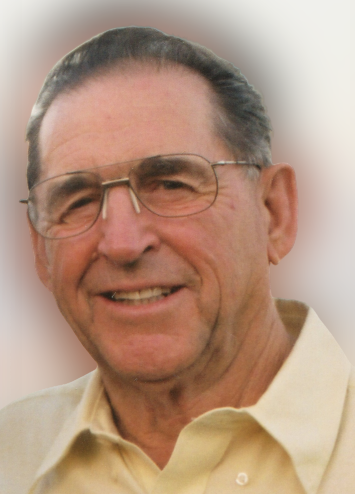 Obituary of Mervin Melvin Meers
Mervin Meers
Mervin Melvin Meers passed away peacefully July 25, 2023, in the Oyen Long Term Care at the age of 96 years. He was born at the original homestead on September 27, 1926 as the fourth child of Gordon and Mabel (Wiedeman) Meers. Mervin married Amanda Olga Schroeder on June 14, 1953 in Calgary AB.
He attended Stoney Slope School located a mile and a half north of the family farm until grade nine and then went to Consort, living with his sister Hazel to complete his grade eleven. He was a life-long learner improving his knowledge through courses like welding, machining and meat cutting. In his 80's he even took a computer course because he realized the value of the technology.
Mervin worked on the family and neighboring farms as well as taking up numerous jobs such as "cat skinning" loading gravel into box cars, custom harvesting and commercial fishing at Lake Newell with his brother Stan. After marriage he still operated a Cat for the Municipal District and worked at the Ferguson Garage to make ends meet while scratching out a living in the hills and rocks north of Acadia Valley. His ninety-six years saw a lot of changes from farming with horses, which he despised, to machinery controlled by autosteer and GPS, going from wheat-fallow rotations to durum, lentils, wheat, canola rotations.
Mervin was a community builder: actively involved in the Chamber of Commerce, helping build the Acadia Valley arena, councillor and Reeve of the M.D. of Acadia, helping to get secondary highway 570 connector from Saskatchewan west to Drumheller. He was also instrumental in getting Highway 41 routed through the Municipal District of Acadia to Medicine Hat. Mervin was a long-term Chairman of the Dry Country Gas Coop that brought natural gas to a large rural area around Oyen and surrounding municipalities. He was also involved in provincial politics, organizing at the riding association level for Henry Kroeger and Shirley McLellan and was a long-time member of the Progressive Conservative party. He liked to build and repair with metal and could work wonders in the old shop with a welder, hydraulic press (which he built), metal lathe and other equipment.
Mervin was a long-time member of the Masons (64 years) and Eastern Star (56 years) serving in many positions. Mervin and Amanda enjoyed travel and took many trips with family and friends exploring Canada and abroad to places like Hawaii, Thailand and Jamaica. His retirement years saw Amanda and Mervin travelling extensively with square and round dancing. Mervin also enjoyed raising fish in the spring-fed dam created for that purpose and hosting family and friends for fishing and BBQ's at the fishing shack.
Of his many achievements and accomplishments, he was most proud of his children, grand children, and great grandchildren. He would light up when they would come to visit.
Mervin is predeceased by his wife of 63 years, Amanda (Schroeder), brothers Stan, Ken, Keith, Gilbert and sisters Hazel Bysterveld, Joyce Westerlund and Faye Blair. He is survived by his five children and their spouses, 12 grandchildren and 18 great grandchildren.
Gary and Nancy: Amber (Wes) Kitchen; Issaac and Lexi. LeeAnne (Thomas) Gunderson; Jayna and Mason. Donna (Cory) Adams; Dylan.
Arlene Walton: Patrick; Skyler, Paetyn and Blayke. Erin Walton. Chelsea Walton; Maxwell.
Dwight and Wendy: Candice (Jeff) MacDougall; Brock and Jessica. Derek (Andria); Audrey, Lyndon and Connor.
Scott and Cindy: Conrad (Caity); Rosemary. Hannah Meers (Rob Whyte).
Kent and Leanna: Kyle (Rachelle); Nora. Logan (Taylor); Ellis and Dane.
You are invited to attend a celebration of Mervin's life Friday, August 4th, 11:00 am at the Acadia Valley Community Hall.
Lunch to follow provided by the Acadia Valley Community Club.
Funeral Services entrusted to MacLean's Funeral Services, Oyen, Alberta.