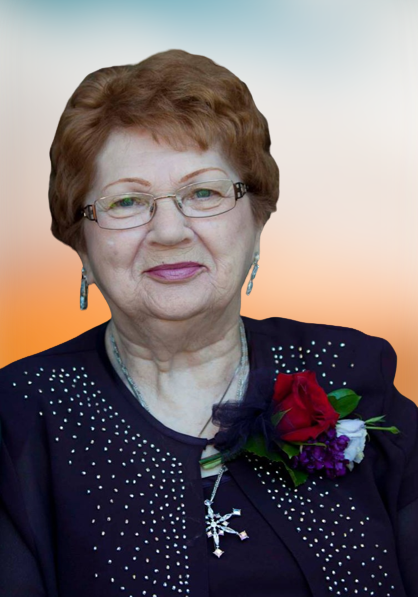 Obituary of Jean Frances Thornton
Jean Thornton
June 10, 1931 – July 4, 2023
Born on June 10, 1931, in Myrnam, Alberta to Mary and Harry Ferbey, she was the sixth of eight children. Due to hard times, she went into an orphanage in Edmonton, Alberta at the age of just two years old. She was adopted by Jerome and Emelia Keller in December of 1939 and moved to her new home on a farm near Compeer, Alberta.
Jean attended school at Compeer where she rode her best horse Trigger to school every day. Upon completion of school, she gained employment teaching correspondence at the Farming Valley, Upland, and Naco schools. She then moved to Consort and worked in the restaurant where she met Ralph Thornton in the summer of 1953. They married on June 29, 1954, and then resided in their first 4 room house on the farm near Sedalia Alberta, they built a new house on the same plot of land where she resided until moving into the Oyen Lodge in 2018. They quickly welcomed their first child Lorrie followed by Ralph, Dallas, Tracy, and Tanice.
Mom was always knitting, cooking, or cleaning, usually with a cigarette hanging out of her mouth. She was well known for her famous perogies and was scolded by her grandsons if she ever forgot them at a holiday supper. She loved to follow Ralph around the world watching him play hockey; she particularly enjoyed Japan. She did not, however, like it when someone hurt Ralph on the ice and can be remembered hitting players with her purse a time or two. She was a huge fan of all sports, there was not a hockey night in Canada she missed as I am sure the neighbours could hear as she yelled at the screen. She has gone to her grave with the secret of whether she was a true Oilers or Flames fan.
Family was by far her greatest accomplishment; family gatherings were the highlight of her life. Not a holiday ever went by when her house was not full of laughter and food. Her home was always welcoming to all visitors, and you were guaranteed to leave with a full stomach and a caffeine high. As technology evolved, she was so excited to join the world of Facebook where she could see friends and family new and old, there she learned the new skill of facetiming and as long as she had a way to communicate with her family, she was happy.
Jean was well known at all the local craft shows for her beautiful, knitted sweaters and as she aged, and her eyesight started to fail, reading the patterns was no longer possible so she would knit small blankets and toques for the NICU as well as special items for the kids at the New Brigden School.
She was a shopaholic and was probably Avon's #1 customer. A trip to Medicine Hat was never complete without a vehicle full of wool and chocolate bars. Then trying to sneak it into the house into the secret hiding spots before Papa got home from the field (usually with a bouquet of wildflowers) sometimes presented a challenge.
Jean was 92 years old but if you asked her, she was working on her 93rd year at the time of her passing. She was an amazing wife, mother, daughter, sister, auntie, grandmother, and great Granny Goose as her great grandchildren affectionately nicknamed her.
She will be missed not only for the way she made everyone feel welcomed and loved, but also for her infectious and sometimes inappropriate sense of humour. She told us her goal at the Lodge was to leave every resident she encountered during the day with a smile, and I can guarantee she did just that. She was a woman of strong faith but quietly practiced her Catholic faith in her home never missing her nighttime prayers and always making the sign of the cross as she passed any cemetery on her travels, a trait that has been passed down too many of her grandchildren and great grandchildren.
She leaves to cherish her memory her children: Daughter Lorrie (Nelson) Tye, Son Ralph (Michele) Thornton, Daughter Tracy (Shawn) Nunweiler, Daughter Tanice Thornton and Son in Law Pat (Kay) Craney. Her Grandchildren: Riley (Savanna and children Quade, Keller, and Cabrie), Branden (Lauren), Quinten (children Keilan, Sloane, and Griffen). Kendall (Diana), Garret (Andrea and children Braxton, Paisley, and Kiptyn), Aaron (Karen Ann and children Talen, Kailyn, Georgia, and Lily), as well as their mother Vickie Christianson. Carley (Josh) Faba, and Tanner (Brianne) Thornton. Sayler (Dustin and children Madison, Emily, Rylan, and Owen) Steinke, Eboney (Ryan and daughter Monroe), and Katlin (Angel and daughter Thea). Alex Neill (daughter Emily), and Dana Neill (children Bentley and Brezlyn). Tyson (son Beckett), and April (Jackson and son Duncan) Giroux. As well as sisters-in-law Jean Skeich, Shirley Sortland and numerous nieces and nephews.
She was welcomed with open arms as she crossed over by her loving husband Ralph, daughter Dallas Craney, as well as great grandsons Elijah and Noah. Her siblings Nick, Anne (Metro) Hruschak, Kay (Urban) Knabel, Dorothy (Andy) McGaughey, Marie (Albert) Schedlosky, Bill (Tillie) Ferbey, Otto Skeich and sisters-in-law Elaine (Henry) Durksen, Eileen Carless, and brother-in-law Don Sortland.
The recording has been uploaded. If you are on a mobile device or a tablet, you may need to turn your device sideways to access the video.