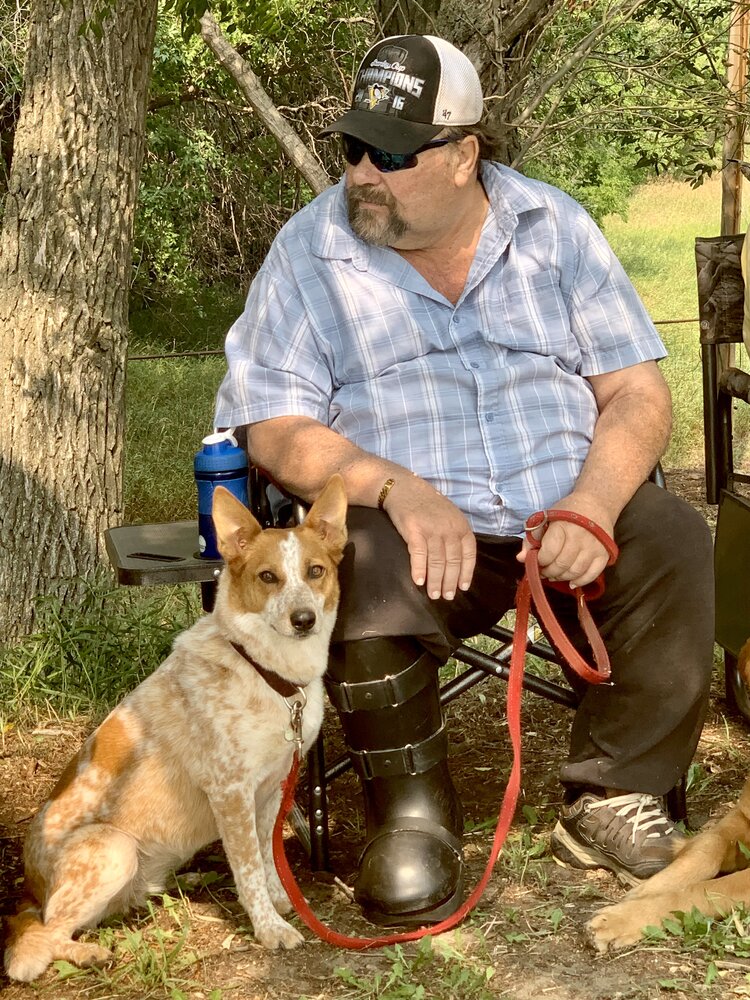 Celebration of Life
1:00 pm
Friday, June 16, 2023
Sibbald Community Hall
Main Street
Sibbald, Alberta, Canada
Celebrating the life of Michael Materi

Get Directions


Obituary of Michael Anthony Materi
Michael (Sarge) Anthony Materi
Born oct 24 1956
Passed June 9 2023
Middle son of Amelia and Leonard Materi
Brother of Jean Golanowski, Kim Materi, and Max Materi
Husband of Melanie
Father of Mace and Payten
Mike was an amazing man, always completely devoted to the things he loves most. Whether that be to his wife, his children, his family, his friends, his community, his ranch and especially his sports.
Mike was always such a loving devoted husband always remembering birthdays and anniversaries even if he couldn't pick out what he wanted to get Mel by himself he never missed a holiday. He was the best father to both Mace and Payten never missing a hockey game or sports event ever. Even if that meant feeding the cows at 3:00 am so that we could leave for a game. No matter what Mike would always make time to help friends when they called , no matter the task.
He especially liked attending the community brandings with his friends and seeing all the calves. Calving season was always Mike's favourite time of year.
He absolutely loved the fresh air and everything to do with the farm. He was a farm boy through and through. Always out with the cows or out on a machine.
He loved the ranch and dedicated his life to it, that and sports. Whether it be his own sports career or his kids that followed in his footsteps, Mike was always involved with sports. Along with his sport obsession his favourite team was the Pittsburgh Penguins. They were always the best team in the NHL according to mike and no one or nothing could change his mind.
This is a poem that Mike had once told Mace and Payten which they BOTH
decided to use in school. Needless to say that little fact didn't slip past the teachers.
One dark day in the middle of the night
two dead boys went out to fight
they drew their swords
and shot each other
A paralyzed donkey jumped and eight foot wall
If you don't believe me
ask the blind man
he seen it all.


Share Your Memory of
Michael

MacLean's Funeral Home
114 1st Ave E
Oyen, AB
T0J 2J0