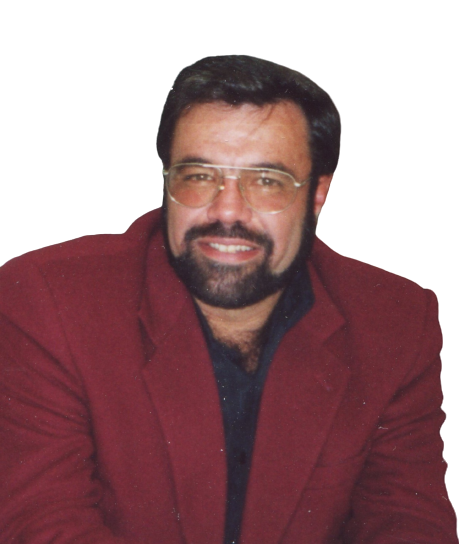 Funeral Service
2:00 pm
Saturday, April 1, 2023
Oyen Evangelical Missionary Church
516 Main St
Oyen, Alberta, Canada
Funeral Service for the late Kerry Kulbergs

Get Directions


Obituary of Kerry Lloyd Kulbergs
Kerry was born on February 1, 1964 at the Holy Cross Hospital to parents Roland and Lillian.
Kerry grew up in Oyen, going to the schools here. He spent his grade 12 year and graduated in Red Deer before going to school at NAIT as well as the University of Alberta in Edmonton taking both Architecture and Computer Science.
He spent many years after school and on Saturdays working with his dad on different sites around town. Once he turned 14, he spent weekends and summers out of town. There are over 60 buildings in Oyen, the surrounding areas as well as Caroline that have had the hands of Ronnie and Kerry work on them. After being away in Edmonton, Kerry and his dad worked together until Ronnie semi-retired.
He then picked up picture framing after his dad passed away in 2013.
Kerry and Roxi worked together doing the picture framing until Aug/Sept of 2021. On Oct 13th, 2021 Kerry was diagnosed with Stage 4 Esophageal Cancer. This began his battle. During this time, he had a stent placed, a port placement, radiation and chemo.
On August 27th, 2022, Kerry had his first stroke followed by a second one 14 days later.
This did not stop him. He fought his way back to being able to speak and walk with a walker. He started chemo again in November. His last chemo on Jan 6, 2023. On January 10 he had another stroke that took away the use of his right hand and arm. His right leg was too weak to support him, therefore leaving him bedridden. The hardest part for him was the loss of his speech. He was only able to get 3 to 4 words out before he was too played out to repeat or try and get the correct words.
Kerry was lovingly cared for in Carmel Hospice St. Joseph's in Medicine Hat for a few months before he was able to return to Oyen. He moved into the LTC and was closer to family. He remained there until he passed away peacefully on March 24, 2023.
Kerry leaves to mourn Roxi-Lynn, , Mother Lillian Kulbergs, sisters; Wanda Ezard, Brenda Nielson and Elaine Aalonten, Brother-in-Law Gordon Grimes, Nephew-in-Law Mike, Trish, Hailey and Camdon Grimes. Niece Michelle Grimes as well as numerous nieces and nephews and extended family.
Kerry was predeceased by his father Ronnie, father-in-law Lloyd Smith, mother-n-law Vi Smith, sister-in-law Elaine Grimes.


Share Your Memory of
Kerry

MacLean's Funeral Home
114 1st Ave E
Oyen, AB
T0J 2J0