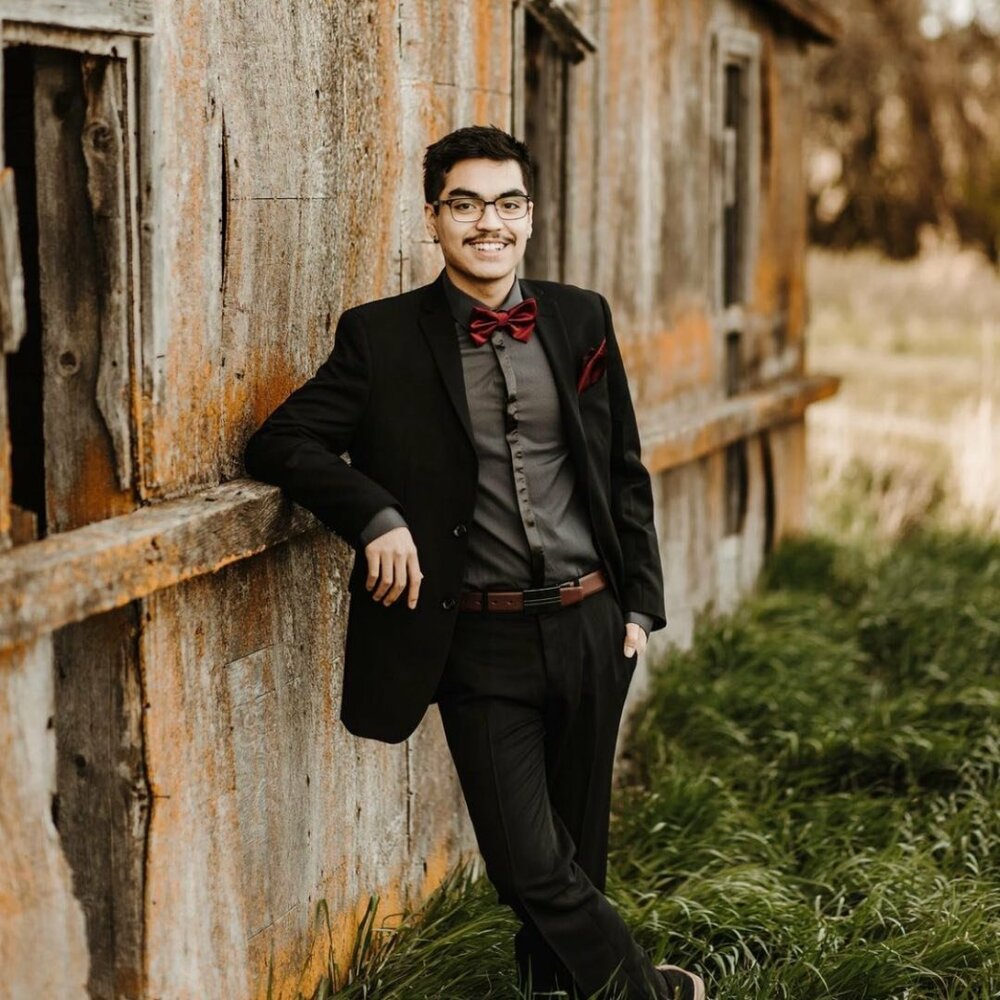 Obituary of Michael Noah Smigelski
Michael Noah Smigelski peacefully entered into heaven on March 20,2023.
Born in Medicine Hat Alberta on March 11, 2003. The only son to Neil and Anne Marie Smigelski, he was also the younger sibling to Rachel Willis (Smigelski).
Michael grew up in Oyen, Alberta, beginning his educational career at the Assumption Roman Catholic School for elementary, Junior High - Oyen Public School, finally finishing high school at South Central High School.
During his life, Michael cherished and enjoyed spending time with his family. With him being the youngest of the grandchildren - he idolized his older cousins, especially when they were playing video games. Then when he got older, Michael was always eager to join in the fun.
During high school, Michael worked part-time at A&W, and people would say he was the kindest worker and greeted every customer with a warm, friendly smile. He also loved spending time with his friends; Nathan & Maddock. If he was not with his friends every other night and his mom would ask him to just stay in for the night, he would respond, " I've got to go vibe with my friends". He was even so convincing that he got Nathan to move to Calgary with him when he was attending school at SAIT- while he attended the Pre-Electrical Program.
Michael apprenticed for Trecc Electric for a few months, then he decided to move back to Oyen and see the options he had. He was fortunate enough to be apprenticing for Supra Energy for the Borea Windmill. Michael loved his crew and they liked Michael for the hard worker he was.
One of Michael's biggest passions was basketball, the Mandalorian, and shoes… More shoes than anyone in his family. With his passion for basketball - Michael loved the LA Lakers, especially Kobe Bryant who created the Mamba Mentality which means "to be able to constantly try and be the best version of yourself". Not only did he live these values in his daily life, but he encouraged others around him do the same.
Michael will be missed and loved by all of his family and friends and never forgotten. Michael survived by his parents; Neil and Anne Marie Smigelski, older sister Rachel Willis (Smigelski), brother in-law Devon Willis, Grandmothers; Marianne Santos & Myrna Smigelski, Numerous Aunts and Uncles, Great Aunts and Uncles, & Cousins.
He has joined heaven to be with his grandpa William Smigelski and Great Grandparents: Michael & Annie Smigelski, Noah & Adela Code, Angelina Magadia & Godfredo Magadia.
Memorial Donations.
Donations will be set up soon to go towards a Memorial Basketball Tournament. Details will be updated as they become available.