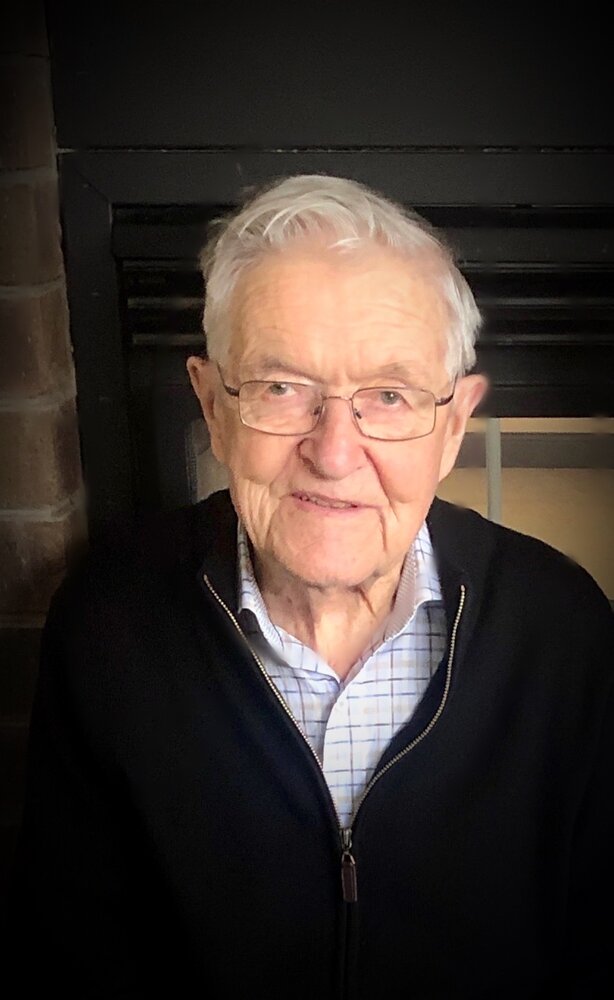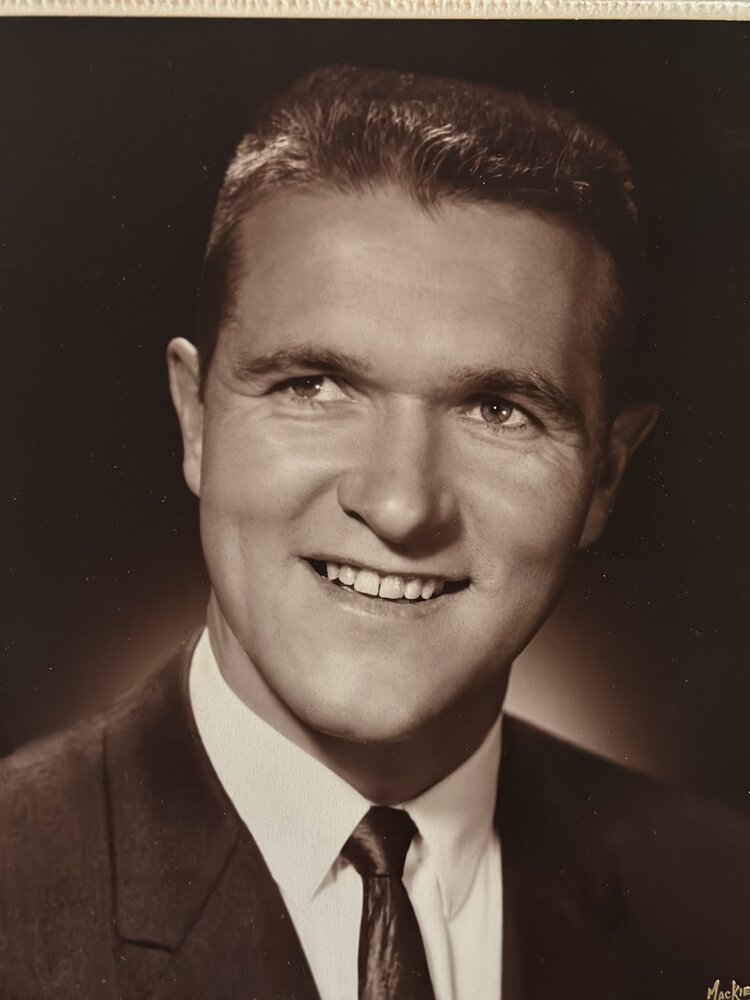 Memorial Service
1:00 pm
Tuesday, February 28, 2023
CJ Peacock Centre
415 Main Street
Cereal, Alberta, Canada
Celebrating the life of Fred Nichols

Get Directions


Obituary of Fred Albert Nichols
OBITUARY FOR FRED ALBERT NICHOLS
Fred was born in the Cereal Hospital, to Mr. and Mrs. Ralph Nichols on September 15, 1931. Dad succumbed to the ravages of old age at 91 on Feb. 18/2023. But it is fair to say he did not go without a fight. Mom had become his compass in life and when she died in September of 2020, he lost focus and direction in his life. But we remember a better time
I'll let Dad tell you a brief history:
" During the last 2 years of attending the Chinook High I was entrusted with driving the school bus owned by Mr. Jim Peacock of Cereal Motors Garage. I considered this a privilege and now feel that it had a definite influence on my feelings towards responsibility to society.
I have always been thankful for the opportunities I received through spending my early years living in a small community, and confess a feeling of inward pride, when asked about my country origin or home town.
Some of the opportunities that come to mind from my youth were the concessions that were made by the elders, which allowed me to participate in the community activities, namely curling, baseball, hockey, dances, etc.
I married Rose Miller (a nursing aid) from Edmonton, then employed at the Cereal Municipal Hospital on August 11th, 1952. We spent a few years' farming in the Cereal and Lanfine districts. I was later employed by the late Bill Adams, at the B.A. Service from 1957 to 1961, and have many enjoyable memories of the Irish wit that was part of the atmosphere of the environment. I have enjoyed employment with the Alberta Gas Trunk Line Company (Nova) from 1961 to 1992, with my family and I living in the following communities of Alberta: Coleman, Drumheller, Turner Valley and Stettler"
Dad and Mom moved to Oyen in the fall of 2010, and bought a condo in Oyen Prairie Estates.
Dad was always a farmer at heart and an Oilers fan. His parents insisted their children be educated. He shared that with his children and instilled in us kids a good work ethic and the importance of honesty. He lived by the philosophy it takes less time to do things right that it takes to explain why you did them wrong and that applied right down to how he signed his name. He enjoyed fishing with Uncle Bernie and Uncle Mark and later camping with his brothers and sisters. Over the years he earned the nickname Friendly Fred and that's how we like to remember him.
Cicero once said…"The life of the dead is placed in the memory of the living."
He is lovingly remembered by his daughter Connie (Don) Fraser of Okotoks, Ab, his son Lyle (Patti) of Lacombe, Ab, his daughter Sherrie (Ray) Rude of Sedalia, Ab, his daughter Laurel Murtha of Cochrane, Ab, his 13 Grandchildren, 27 Great-grandchildren, his brother Pat (Peggy) Nichols, his sister Margaret (Don) Bamber, his brother Ken (Madeline) Nichols, Sister Ruth Wilkie, sisters-in law, brothers-in law and many nieces, nephews, family and dear friends.
He was predeceased by his sister Marion McLean and son-in law Gordon Murtha.
In lieu of flowers, please do an act of kindness for someone less fortunate in Fred's name.
The recording is now uploaded. If you are watching on a cell phone or tablet, you may have to turn your device sideways to access it.


Share Your Memory of
Fred

MacLean's Funeral Home
114 1st Ave E
Oyen, AB
T0J 2J0